Agriculture Minister Murray Watt has said the Australian Defence Force is not on standby to combat a foot-and-mouth outbreak, after a British MP warned military help might be needed.
UK Conservative MP Neil Hudson was an equine vet during the last FMD outbreak in the UK, which saw millions of animals destroyed.
Hudson told The Australian military coordination could prove crucial in case of an outbreak.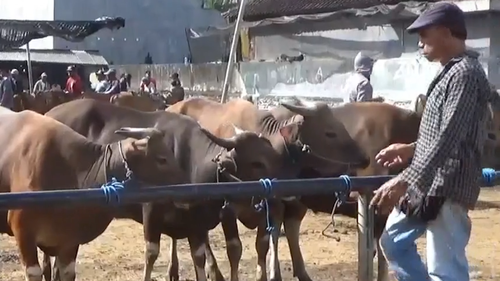 "If the outbreak spreads, you need serious logistics to control the animals and the people – don't rule out calling an emergency straight away and bringing in the army," Hudson said.
He said the UK military had helped provide water, lighting, and gravediggers.
But Watt told 2GB there were no contingency plans in place currently involving the ADF.
"We don't believe it's necessary to have the ADF involved if we do have an outbreak," he said.
"Certainly, if the view is that we need the Defence Force involved then we would activate them very quickly."