The 38-year-old ex-Manly Sea Eagles fullback had 0.61 grams of the drug when searched by police on
Sydney's
Northern Beaches in March.
"Taking into account the bag, (it's) likely to be less than 0.5 grams," his lawyer said when entering Stewart's guilty plea to one count of possessing a prohibited drug in Manly Local Court on Wednesday.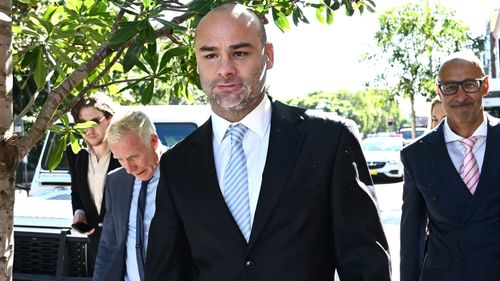 "This is not a case of a continuing attitude of disobedience," he said, noting Stewart had only been convicted of a driving offence in the past.
The two-time premiership winner represented Australia internationally and NSW in State of Origin. He played 233 games for Manly between 2003 and 2016 before retiring in 2017.
He was a prominent figure in the league at his peak.
"In 2009, Mr Stewart was the face of rugby league," his lawyer said.
"I'm aware of that," Magistrate Robert Williams responded.
No conviction was recorded.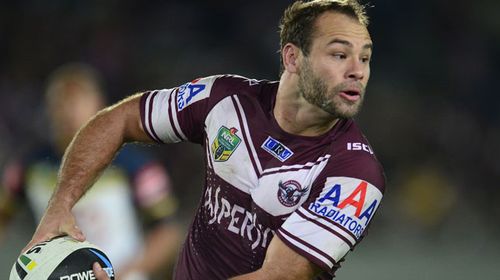 Williams was invited to consider dismissing the charge but instead made a conditional release order, essentially placing Stewart on a good behaviour bond requiring him not to commit any further offences for nine months.
He accepted evidence tendered on behalf of a doctor and lawyers.
"No doubt persons in the community speak highly of you," the magistrate said.
However, Stewart's behaviour was noted with concern.
"The community is concerned about the drug industry. Just possessing a small amount of a drug does mean that you are a part of that drug industry, and overall the community suffers," Williams said.
Stewart maintained his silence as he left the court with his lawyers.